WASTE MATERIAL BIN HIRE
At RML, we are experts in skip and bin hire. Let us help get rid of your waste and rubbish effortlessly and efficiently. Not only will we beat any other quote, we will also advise you through the whole process. Let us handle your waste management difficulties.
All of our skips are delivered and exchanged free of charge, making getting a skip as easy as it should be.
Our competitivley priced skip hire services coveres areas such as: Sittingbourne, Sheerness, Medway, Faversham, Gillingham, Rochester, Strood, Isle of Sheppey and more.
Supplied free of charge
Free exchange of bins
Same day delivery & collection
Metal paid for by weight
Competitive pricing
Extra large skips
Free Scrap Metal Removal
All sizes collected
Skip Sizes:
We have a range of sizes and services that cover all of your unique needs as well as various options to suit your price range.
Metal Bin
Small Skip
Medium Skip
Large Skip
Extra Large Skip
Hazardous Waste:
When you hire a skip, please make sure that you are aware of what is considered hazardous waste that cannot be placed in a skip.
Fridges
Plaster
Cell Phones
Asbestos & Paint Tins
Fuels & Gas Bottles
TVs/Monitors
Electrical Goods
Florescent Tubes
Solvents
Pesticides
Medical Waste
Tyres
Motor Oils
Batteries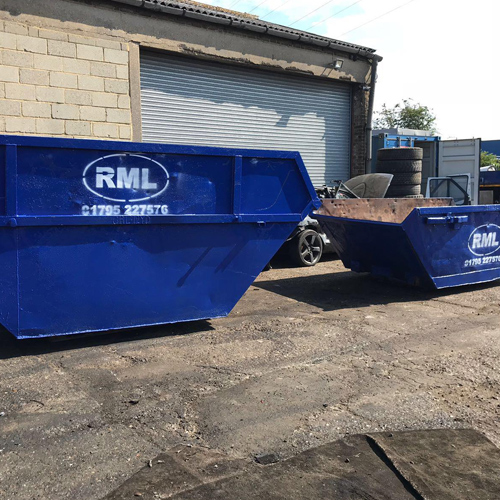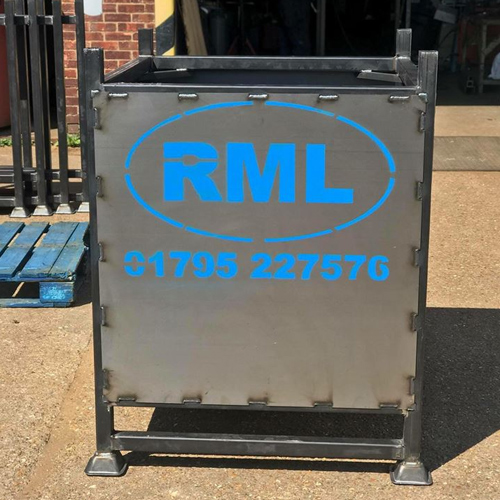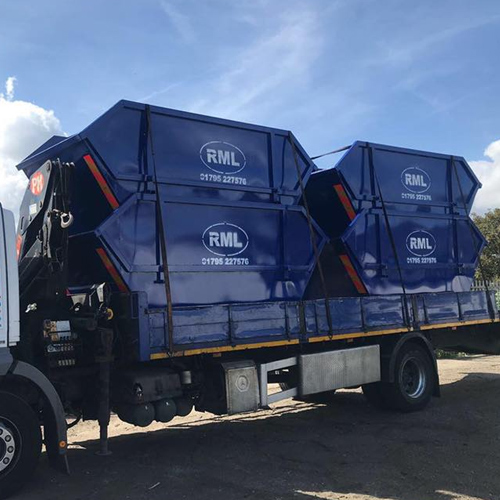 Skip & Waste Metal Bin Hire
Metal Bin Hire
Built for workshops, yards and garages. With their neat and tidy design they are perfect for waste scraps, car parts, etc.
Size Information:
Size: 1 Yards metal scrap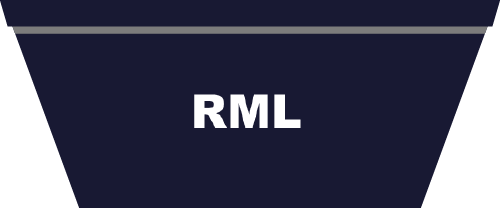 Small Skip Hire
Easy and efficient for clearing a small job. Our small skips are ideal for domestic use.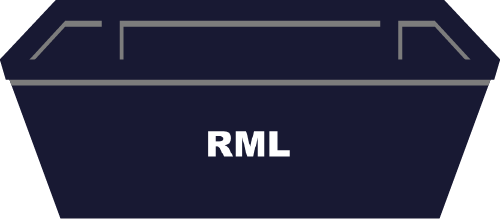 Medium Skip Hire
The medium skip is perfect for a bigger job, such as a full residential or commercial clear out.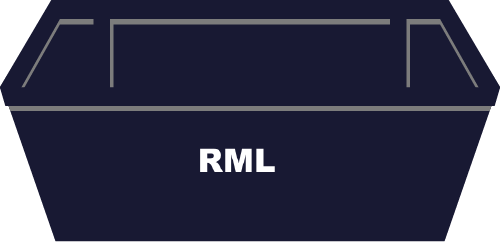 Large Skip Hire
Very similar to the medium sized skip, with a little more capacity.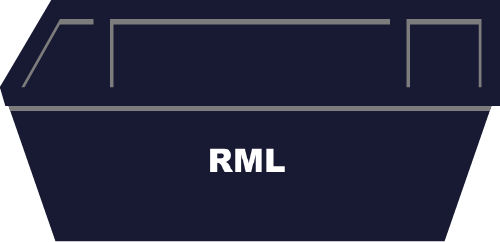 Extra Large Skip Hire
These skips are the right choice if you're shifting large amounts of bulky and heavy waste like hardcore and rubble.
Why choose RML Kent?
12-Hour Guarantee
We guarantee to drop off or pick up your skip within 12 hours of ordering.
Competitive Prices
We offer the most competitive prices for your skip hiring needs. We'll match any quote you receive for a competitor.
All Skip Sizes
From scrap metal bins to large commercial skips, we offer a large range of sized perfect for all your waste disposal needs.
Environmentally Active
We're adhering to the Environmental Agency and the Government's recycling targets. We work with local authorities to help make sure we hit the targets provided by these bodies.
Free Drop off and Delivery
Unlike other agencies, we make sure all delivery of our skips is free of charge whether we're dropping off or picking up.
Over 40 Years of Experience
We have been operating in the waste management market for over 40 years, holding many accreditations. Our experience shines through with our customer-driven services.
Great Service
Great service and great guys. Good prices paid and a lot less hassle than others.
Al
Highly Recommend
A 5 star sevice goes above and beyond very nice and polite would highly recommend
Julie
Always go the extra mile
Good company always helpful always go the extra mile
James
Frequently Asked Questions
Q: Do I need a skip permit?
A: If you're planning on placing your skip on a public highway or road, you'll need a skip permit for the local council. But, if you plan to place your skip on private land, no permit is needed.
Q: What size skip do I need?
A: Please see above on this page the different skip sizes we offer. If you're unsure which skip size you need, don't hesitate to call us so we can best advise.
Q: Is there a delivery or exchange cost?
A: No. Our competitive rental cost is all you need to worry about, we'll collect or exchange your skip-free of charge.
Q: Can you place a skip on my drive?
A: Absolutely. Usually, 8-10ft of width is needed for us to deliver a skip to you, please remember our lorries will also need room to turn if you're unsure please call us to discuss.
Q: How much can I fill my skip
A: To make it easier for transportation, we ask that all your waste is level to the edges of the skip. If waste looks hazardous to transport we may need to remove some waste.
Q: Can you deliver same day?
A: Absolutely. Depending on the time of order, we always try to get our skips over to you as soon as possible.
Getting a Skip Permit in Kent
Do I need a permit to book a skip?
Yes, if you need to place your skip on a highway or road. But, don't worry it is down to the 'owner' of the skip to apply for the permit from the local council. If you're hiring a skip you will need to liaise with your skip company to get them to apply for a skip permit. It is recommended you also discuss with your skip supplier 5 days prior to needing the skip.
Please read our article on getting a skip permit to get all the information you need